Crustless skillet pizza quiche is a no crust pizza alternative that is easy to make and always a big hit. If you have quiche haters in the house, call it No Crust Pizza or Keto Crustless Pizza, and leave the word quiche off the table and they will never know.
If you have chickens, this crustless pizza recipe is a great way to use up eggs! This recipe uses a whopping 10 eggs! If you don't have sausage, you could use just about any leftover meat in the dish and it'll work out fine.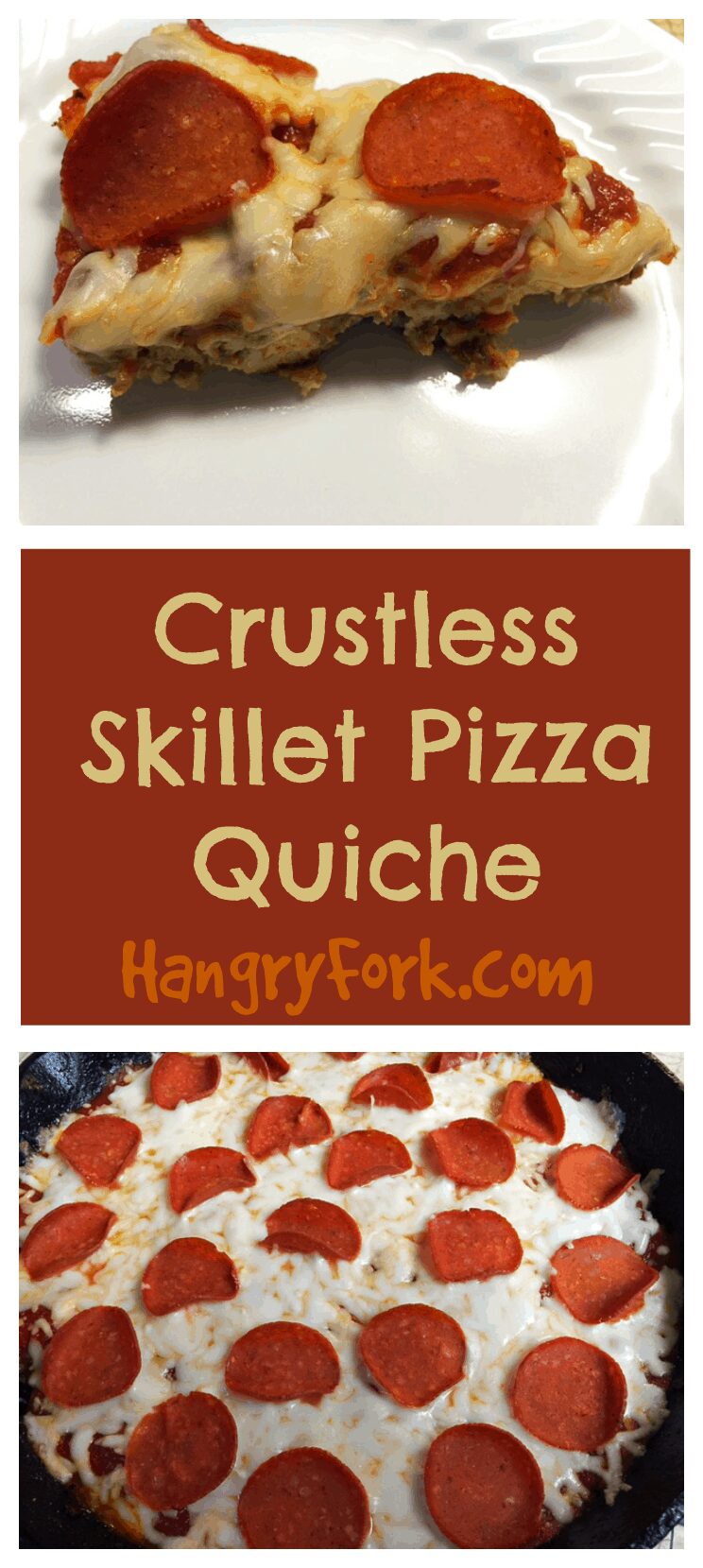 This is the first year I'm participating in the A to Z Challenge and this post for Crustless Skillet Pizza Quiche is my "Q" day post (article). The challenge is to blog six days a week, the whole month of April, taking only Sundays off. Posts can be in any order as long as every day is a different letter, I'm opting to go in alphabetical order.
I debated making some sort of quesadilla for my "Q" day. I love making quesadillas out of just about any leftovers or even canned goods. I didn't really have any leftovers to work with, though and I had some Italian sausage that needed to be cooked so I made this Crustless Skillet Pizza Quiche. I've made this recipe many times, and my kids always eat it up.
I have a few quesadilla examples using leftovers:
Here's a recap of my A to Z Challenge posts so far:
Crustless Skillet Pizza Quiche Recipe:
Here's what you'll need to make this recipe:
1 pound Sausage (Italian Sausage, Country Sausage or any type of sausage will work)
1/2 onion – minced
3 cloves garlic – minced
1 pinch of dried pepper flakes
10 eggs
1/2 cup parmesan cheese
Salt & Black Pepper
1 cup+ prepared Spaghetti or Pizza sauce
Mozzarella Cheese – grated
Pepperoni slices (optional)
Preheat oven to 350 degrees.


In a cast-iron skillet, break up the Italian sausage, brown the sausage and onion until no longer pink. Add a pinch of dried pepper flakes, and the minced garlic, cook for two minutes.
In a separate bowl, crack the eggs and add in grated parmesan cheese, a dash of salt, and a dash of black pepper.
Whisk to combine.
Spread the sausage evenly around the cast iron skillet.
Pour the egg mixture on top of the sausage.
Pop the skillet into the preheated oven for 12-15 minutes or until the eggs are starting to set. I have a really old convection oven and ended up baking the sausage/egg for 15 minutes. The crust is firm, but when I shook the skillet, the center jiggled just a bit.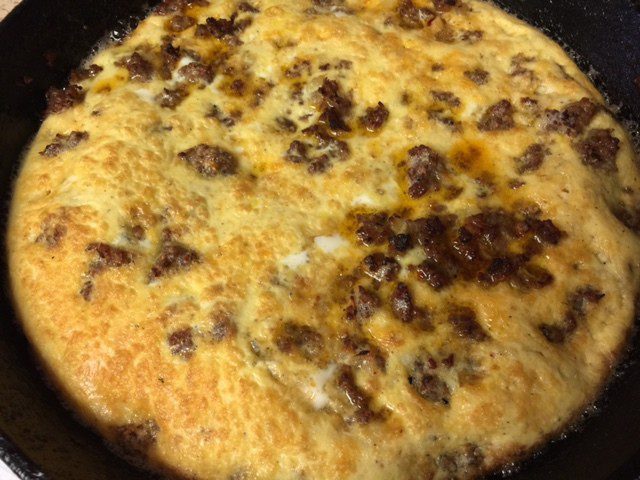 Remove skillet from oven and spread about a cup of spaghetti or pizza sauce over the eggs.
Top with shredded Mozzarella cheese and pepperoni slices. I used turkey pepperoni because it's what I had.
Pop the skillet back in the hot oven for 2-4 minutes, or until the cheese is melted.
Let the cheese rest at least 5 minutes before serving.
Disclosure: This post contains Amazon affiliate links.