My love of food processor salsa started a few years ago. One of my all time favorites is my Tomatillo Avocado Salsa. I love the convenience of prepackaged fresh salsa you find in the grocery store near the deli, but I don't care for the price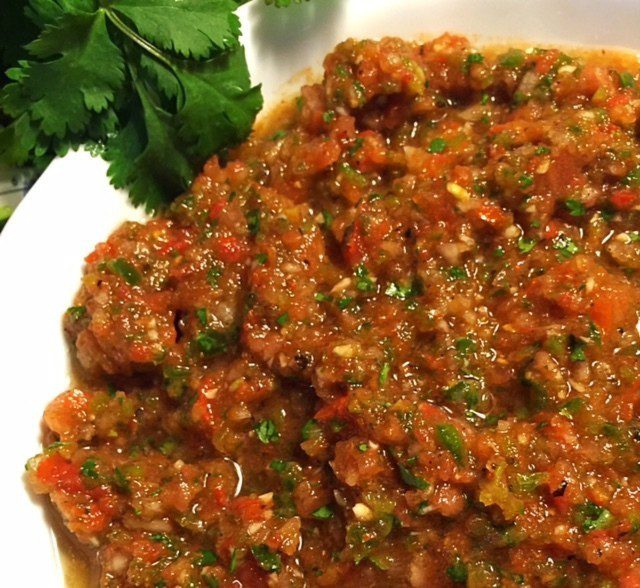 of a small tub of salsa, in my area if fresh salsa isn't on sale it costs $4.99 for a small tub.
All my kids are crazy for salsa, so a few years ago I set out to make my own fast food processor salsa. I didn't want to be stuck in the kitchen for half an hour chopping vegetables to make salsa. I wanted something fast, cheap, and delicious. This is what I came up with.
The secret to this recipe is using a drained 14.5 ounce can of "Fire Roasted Tomatoes". This recipe doesn't taste like you are using canned tomatoes because you also use three fresh Roma tomatoes.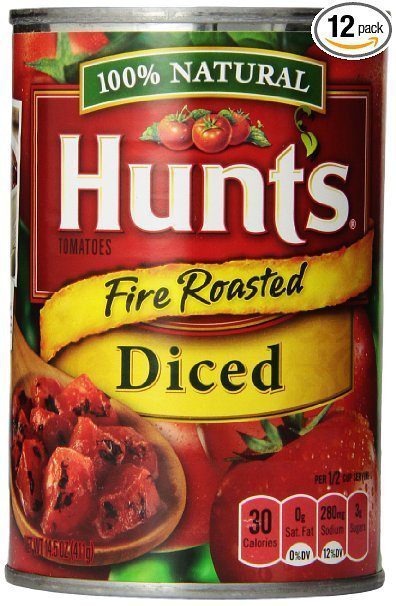 How to Make Food Processor Salsa
First I seed jalapenos and cut them into chunks. I used four jalapenos, sometimes I get a little wild and will also throw in a few seeded serranos, but I like my homemade salsa spicy! Throw the jalapenos into a food processor with a few cloves of fresh garlic. Pulse a few times, take off the lid and scrape the sides, and pulse again. I like the pieces of jalapeno to be nice and small. I don't want to be getting a big bite of jalapeno.
Then I add in half a white onion, which I have cut into big chunks. Pulse a few times and scrape sides.
Next, add in the drained fire roasted tomatoes, roma tomatoes cut into chunks, cilantro, lime juice and spices. Hit pulse a few more times. Taste for seasoning, more often than not, I need to add a little more salt and a little more garlic powder, then pulse again to mix in the extra seasoning just added. Transfer to serving bowl and serve with tortilla chips or tacos. I use a little of this salsa in my Hot Taco Dip with Meat recipe. Yum! This recipe will last for several days in the refrigerator.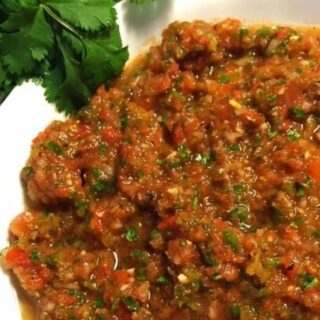 Food Processor Salsa
Easy food processor salsa goes together quickly.
Ingredients
2-4

seeded Jalapenos cut into chunks

4

cloves

garlic

1/2

white or red onion cut into chunks

1 - 14.5

can fire roasted tomatoes - drained

3

roma tomatoes cut into chunks

1/2

cup

cilantro

1

teaspoon

salt

1

teaspoon

cumin powder

1

teaspoon

garlic powder

1/2

teaspoon

cayenne or chili powder

Juice of one lime
Instructions
In a large food processor pulse seeded jalapenos and garlic cloves. Wipe sides with a spatula and pulse again.

Add half an onion cut into chunks. Pulse a few times. Wipe sides with spatula.

Next add in drained fire roasted tomatoes, chunked roma tomatoes, cilantro, salt, cumin powder, garlic powder, cayenne or chili powder, and the juice of one lime. Pulse a few times.

Taste for seasoning.

Serve with tortilla chips.


Disclosure: This post contains Amazon affiliate links.