The ultimate comfort food, easy tater tot casserole goes together quickly, and kids love it! The dish is my guilty pleasure. I'm a little embarrassed that I make this dish as often as I do because of all the canned soups involved, but I love tater tot casserole so much, I make this dish at least once a month.
Variations of this recipe are found in countless old church fundraiser-type cookbooks. Typically tater tot casserole is referred to as Tater Tot Hotdish.
According to Wikipedia: Hotdish is a variety of casserole which typically contains a starch, a meat or other protein, and a canned or frozen vegetable, mixed with canned soup. The dish originates from and is popular in the Upper Midwest region of the United States, particularly the states of Minnesota and North Dakota. Hotdish is cooked and served hot in a single baking dish and commonly appears at communal gatherings such as family reunions and church suppers.
This recipe makes a lot! It's perfect for taking to potlucks or serving large crowds. You could easily half the recipe.
Making Tater Tot Casserole
Brown two pounds of ground beef in a skillet. Here I'm using a combo of half ground beef and half ground pork. Season the meat. I add a little less than one teaspoon salt per pound of meat, black pepper, and some garlic powder. Transfer meat to a baking dish sprayed with non-stick spray. I used a big huge roasting pan.


This tater tot casserole calls for two – two pound bags of tater tots. I've used store brand tots in the past and I've used name brands, I haven't really noticed any difference. I buy what's on sale. When I made the recipe in the photos I used OreIda tots. Layer the tots on top of the seasoned cooked meat.
In a bowl combine cream of mushroom soup, cream of chicken soup, and evaporated milk. Whisk together until well blended.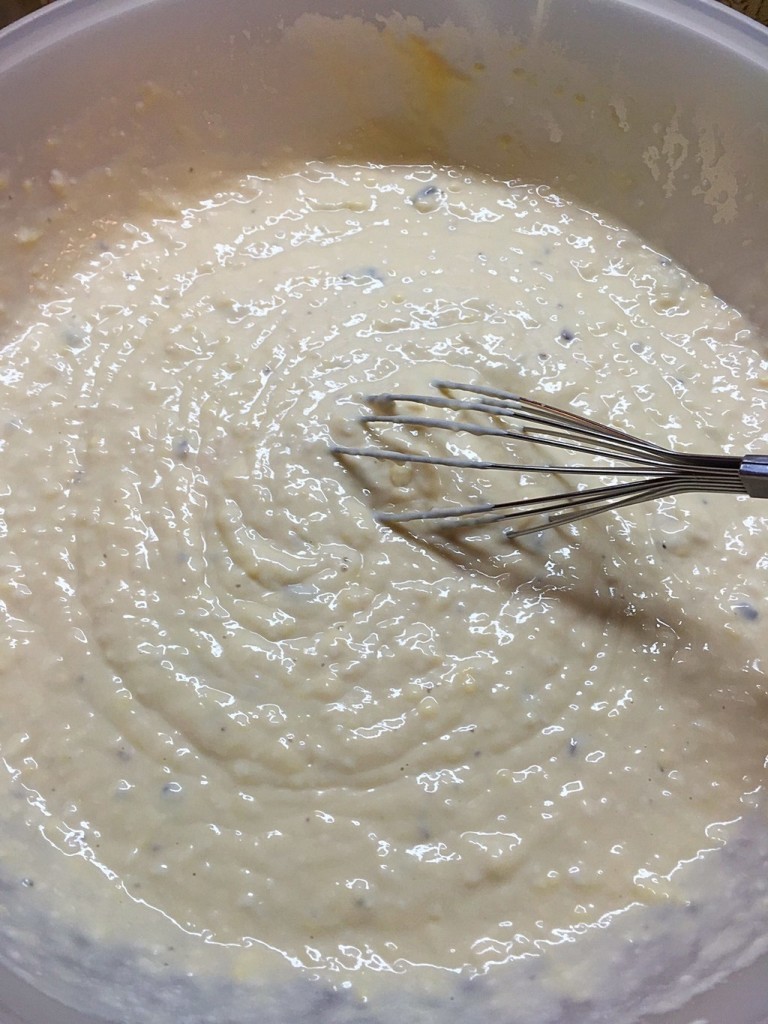 Pour the soup mix on top of the tater tots. Spread the soup mix over the tater tots.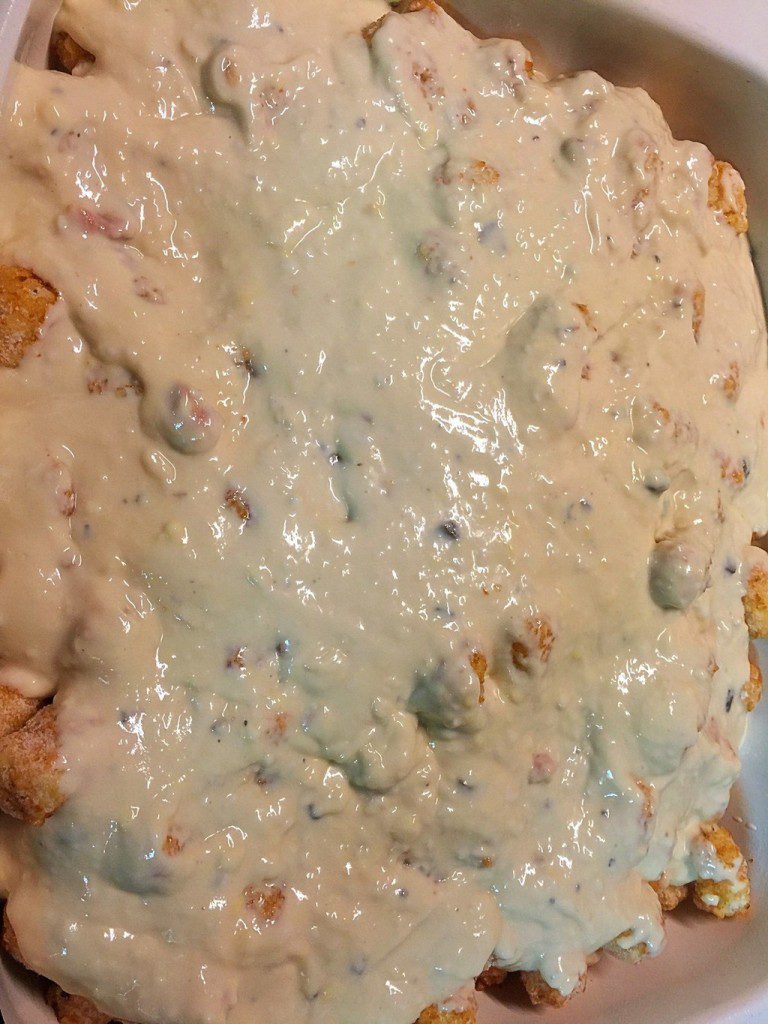 Bake at 350 for an hour or so. I served tater tot casserole with a chopped salad and Everyone's Favorite Italian dressing with balsamic vinegar.
Easy Tater Tot Casserole
Tater tot casserole is delicious!
Ingredients
2

pounds

ground meat

2 - 2

pound

bags frozen tater tots

2

cans cream of mushroom soup

2

cans cream of chicken soup

2

cans evaporated milk
Instructions
Preheat oven to 350 degrees

Brown ground meat. Season to taste (salt, black pepper, and garlic powder). Transfer cooked ground meat into an extra large casserole dish (or two 9x13" casserole dishes) sprayed with non-stick spray.

Top meat with frozen tater tots.

In a large bowl whisk together the soups with the evaporated milks.

Pour soup mixture on top of tots, and spread out to cover the tots.

Bake @ 350 for one hour or so.
Disclosure: This post contains Amazon affiliate links.
More Great Recipes