This recipe isn't your average chili cheese fries recipe. This recipe uses tater tots instead of french fries. In less than 30 minutes you'll be snacking on some delicious chili cheese tater tots. This recipe is made in the oven and is easy enough for a beginner cook to make.
These chili cheese tater tots make a great appetizer, snack, or side dish.
If you love tater tots be sure to check out these other great tater tot recipes:
What You'll Need to Make This Chili Cheese Tater Tots Recipe
Here's what you will need:
Bake the tater tots according to the directions on the bag. I cooked my tots at 425 degrees for 28 minutes. For easy cleanup, line your pan with some aluminum foil.
Gather up the tots on the pan. Put them in a big pile.
Top the tots with two cans of chili beans. I used one can of Hormel Chili NO Beans and one can of Hormel Chili With Beans. I know the tater tots don't look too appetizing at this point, but trust me, these chili cheese tater tots are delicious!
Top the chili with cheese. I used a Mexican blend.
Pop the tots back in the hot oven for 7-10 minutes or until the chili is warmed up and the cheese is melted.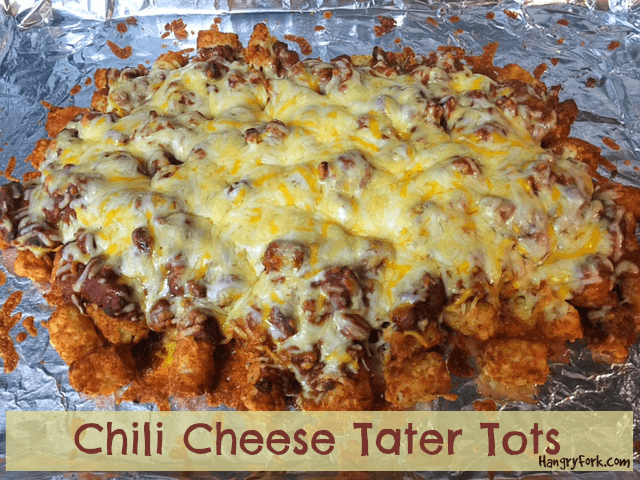 More Chili Cheese Tater Tot Options


Disclosure: This post contains Amazon affiliate links.
If you like this recipe be sure to check out these other great easy to make recipes: