Keto Mexican Salad Recipe
This amazing Keto Mexican Salad Recipe with Lime Dressing is inspired by Cheesecake Factory's Mexican Tortilla Salad but I think this one is better! I like to serve this as the MAIN dish for diner but it also makes a great side dish.
This recipe has been one of the most popular dinners at my house for years and it is my ULTIMATE KETO WORK LUNCH. Seriously, it's that wonderful! The chicken alone tastes super good!
This is a picture of the Mexican chopped salad without the cilantro lime dressing. Doesn't it look delish?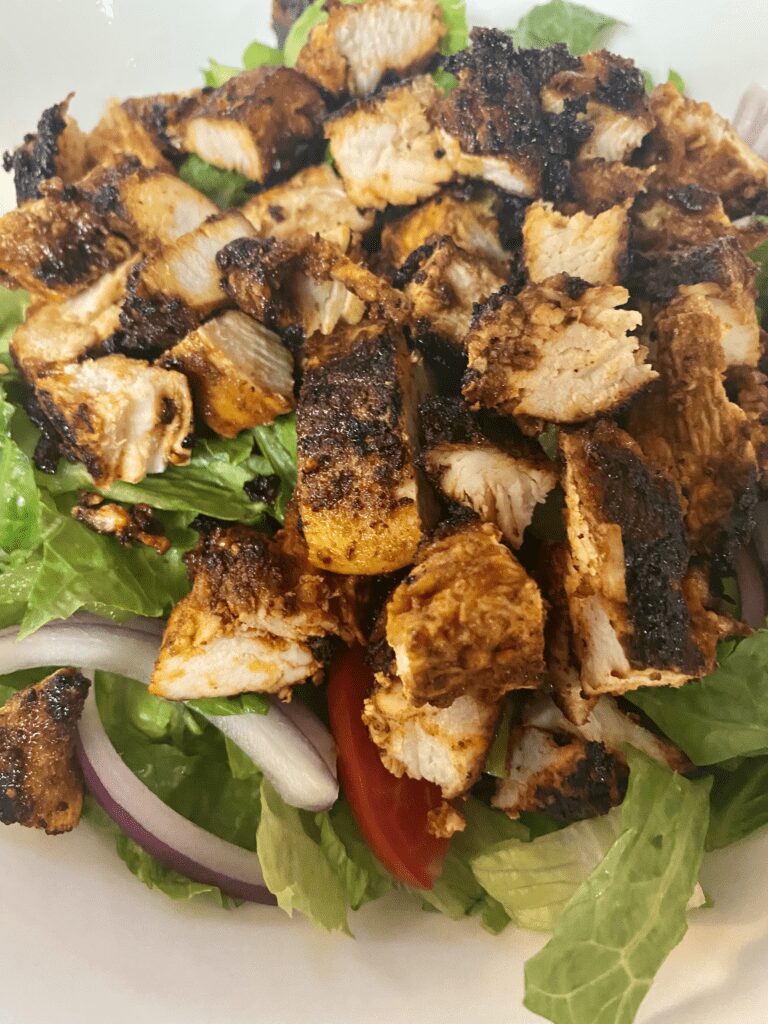 The chicken breasts are pounded thin for quick cooking and then they are marinated in a lime chili marinade for about 30 minutes.
While the chicken marinates, dump the Cilantro Lime dressing ingredients into a blender or a food processor. I used a Ninja Blender.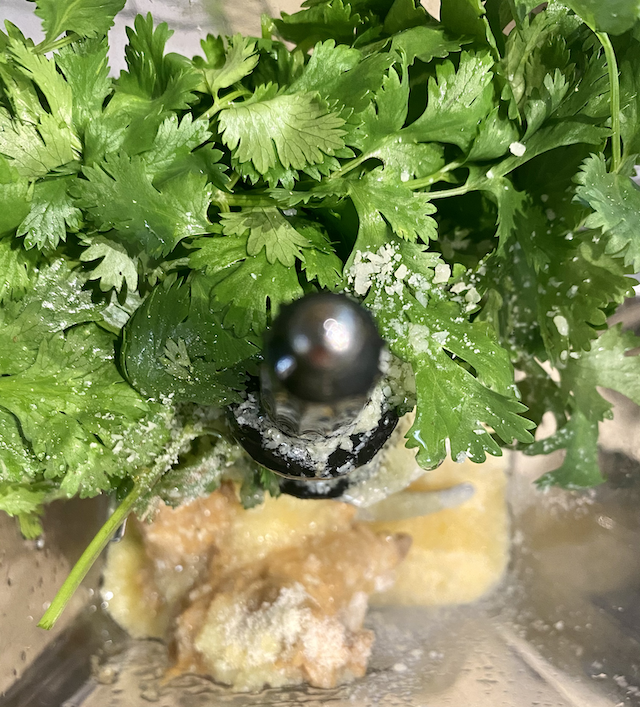 When the dressing is blended smooth. Taste it for seasoning.
I normally add some salt, pepper, and garlic powder. Sometimes I have to add a little peanut butter. What you end up having to add depends on how big your cilantro bunch is. Sometimes it turns out perfect as is and you won't have to add anything.
When you are done blending and taste testing, the cilantro lime dressing should look like this.
This dressing can be made ahead. It may separate a little but will come together when given a few stirs.
Next prepare the romaine lettuce, tomatoes, onion. I like to leave the ingredients separate until they are tossed with the dressing. This keeps the romaine lettuce nice and crispy.


Cooking Marinated Chicken for Mexican Salad
Now it's time to cook the Mexican marinated chicken. I've never learned how to BBQ so I pan fry the chicken breasts in a nonstick pan with a little oil on medium-high. I use a splash shield so the chicken doesn't pop all over my stovetop. I cook the chicken pieces for 4-5 minutes per side. The little burnt black bits taste amazing!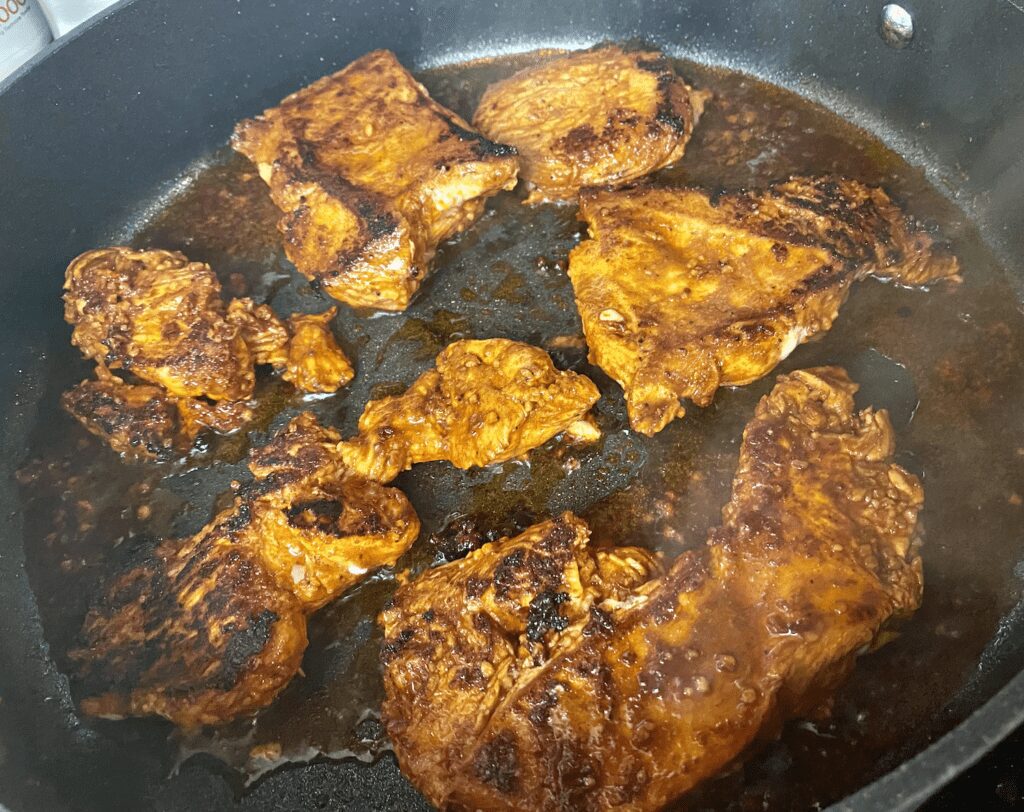 If you wanted to knock out cooking the chicken quickly without heating up your kitchen or getting it dirty, you could throw the chicken on a gas BBQ or cook the chicken breasts on the Blackstone Grill.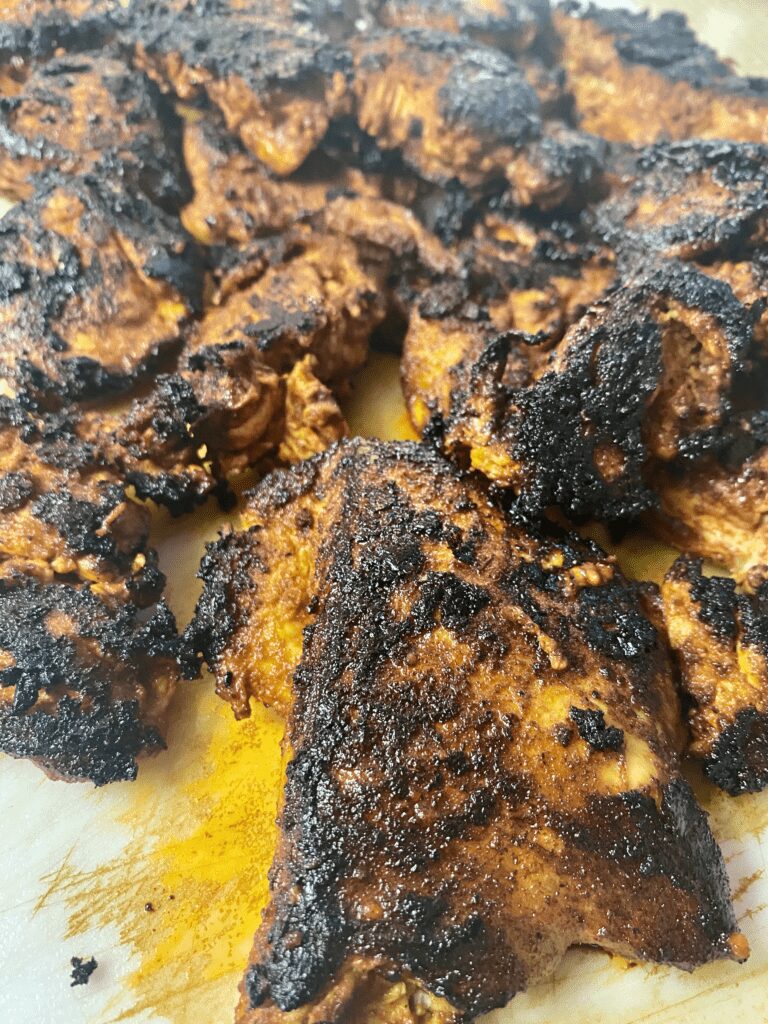 When the chicken is done cooking, let it rest for 10 minutes or so before chopping it up for the salad.
When the chicken is done resting, chop it into bite-sized pieces.
Assembling and Tossing the Keto Mexican Salad
I like to assemble the salad separately for each person. It's so easy to tailor the salad to each person's personal tastes and or diet. In a large bowl place ingredients for a single serving of salad. Add a few tablespoons of Cilantro Lime salad dressing and toss with tongs. Pour the salad into a salad bowl or a big plate.
Chopped Romaine Lettuce
Cooked, Chopped, Marinated Chicken
Sliced Cabbage
Cherry Tomatoes – Sliced in Half
Red Onion (it looks so pretty in this salad but white onion or sweet onion will also work)
Avocados
Non-Keto Chopped Salad Add-ins That are Sooooo Good!
Here are some additional add-ins that are perfect for anyone not eating a keto or low carb diet:
Crushed tortilla chips – One of my favorite add-ins. The tortilla chips and the dressing are everything together!
Canned Black Beans Drained
Canned Corn Drained
NOTE: You do NOT want to toss this chopped salad ahead of time or the romaine lettuce will wilt.
Copy Cat Cheesecake Factory Mexican Tortilla Salad Keto Style
Click To Tweet
Here's what the salad looks like after it's been chopped. The picture doesn't do it justice.
This salad also tastes amazing with regular ranch dressing!
****. If you are taking this Mexican Salad to work for your lunch, make sure you keep the dressing separate from the salad and toss right before eating. I put the salad and chicken in a gallon ziplock. I then put the dressing in a small separate container and place the container inside the ziplock. when it's time for lunch I dump the dressing into the salad bag and toss. I eat straight out the ziplock. 😀
Keto Cheesecake Factory Copy Cat Recipe For Mexican Tortilla Salad
This recipe is actually three separate recipes. One for the marinade, one for the dressing, and then the chopped salad. Don't let this intimidate you, the meal comes together easily. It's so easy I often make this for dinner on work nights.
Serve this as a Mexican Side Salad With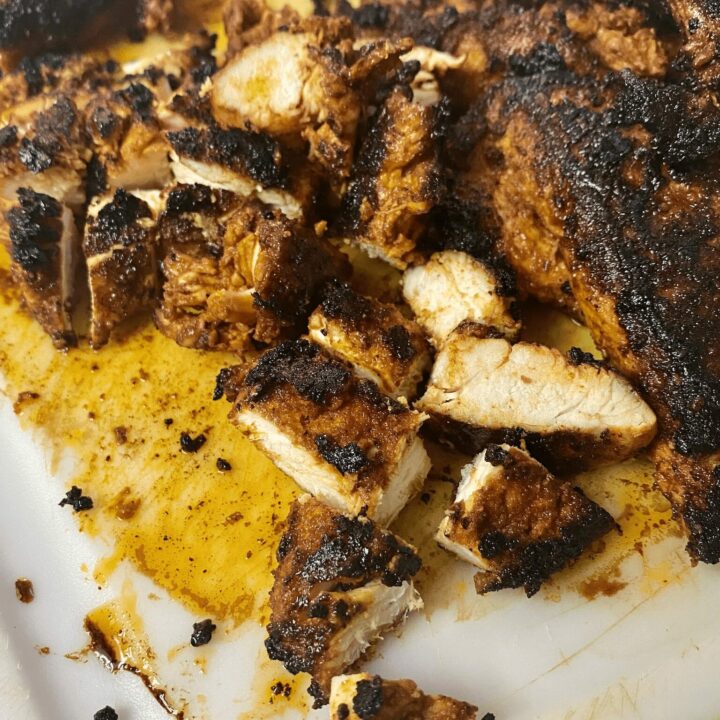 Mexican Chicken Marinade for Salad
Yield: 6 servings

Prep Time: 15 minutes

Cook Time: 20 minutes

Total Time: 35 minutes

Delicious tender chicken that tastes perfect in salads
Ingredients
3 pounds chicken boneless skinless breast
2 teaspoons minced garlic
6 tablespoons lime juice
3 tablespoons avocado oil (use whatever you have)
3 teaspoons cumin powder
3 teaspoons paprika
3 teaspoons salt
1 teaspoon black pepper
Instructions
Cut chicken breasts in half. Place one or two pieces at a time into a gallon ziplock bag and pound with a mallet until thin. Transfer pounded chicken to a plate.
Mix marinade ingredients into a separate gallon-sized ziplock. Place pounded chicken breast into marinade ziplock.
Seal marinade ziplock, squeezing the air out. Massage chicken through sealed ziplock until all pieces of chicken are covered in marinade. Let the pounded chicken sit in the marinade ziplock for about 30 minutes.
In a nonstick skillet heat a few tablespoons of oil over medium-high heat. Cook chicken for 4-5 minutes per side or until chicken is fully cooked.
Remove chicken to a cutting board and let sit for 10 minutes or so. After 10 minutes cut the chicken into bite-sized pieces.
Nutrition Information
Yield 6 serving Serving Size 1 serving
Amount Per Serving Unsaturated Fat 0g
Mexican Salad with Chicken in Lime Cilantro Dressing
Yield: 6 sevings

Prep Time: 10 minutes

Total Time: 10 minutes

This Mexican Salad recipe is inspired by Cheesecake Factory's Mexican Tortilla Salad
Ingredients
2-3 ea Romaine Lettuce, Cut into bite-sized pieces
1 recipe Cooked Marinated Chicken Breast, Chopped
1 recipe Cilantro Lime Salad Dressing
1/4 ea Cabbage, Thinly sliced
2 ea Avocados, Peeled & sliced
1 cup Cherry Tomatoes, Cut in half
1/4 ea Red Onion, Thinly sliced
Optional Ingredients (May NOT be Low Carb)
1 handful Crush Tortilla Chips
1 can Corn, Drained
1 can Black Beans, Drained
1/2 cup Sour Cream
1 jar Salsa
Instructions
In tossing bowl combine just enough ingredients for one salad. Tailor each salad to the likes and dietary restrictions of the person you are making it for.
Add a few tablespoons of cilantro lime dressing. Toss salad. Plate.
Nutrition Information
Yield 6 Serving Size 1 serving
Amount Per Serving Unsaturated Fat 0g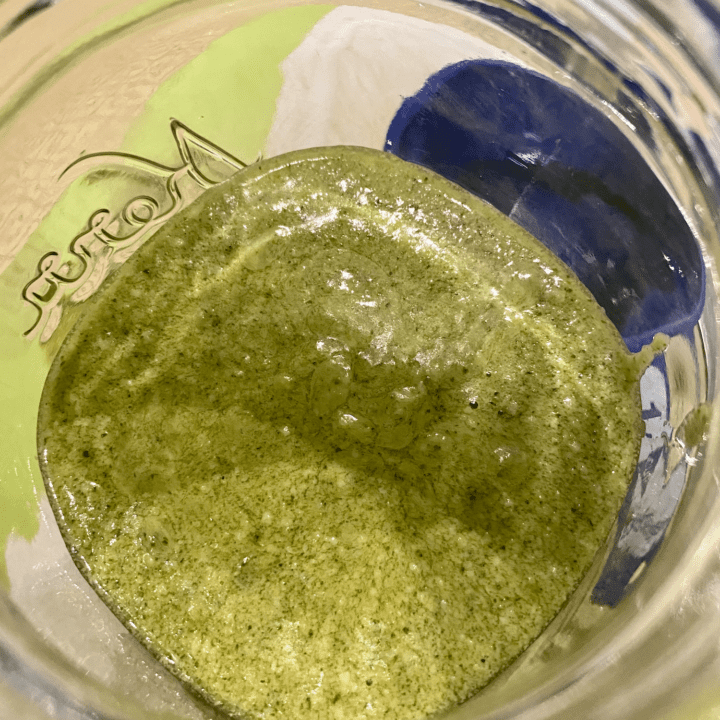 Cilantro Lime Dressing Recipe
Yield: 1 serving

Prep Time: 5 minutes

Total Time: 5 minutes

Wonderful Cilantro Lime Dressing tastes so good with marinated chicken!
Ingredients
3 cloves garlic - peeled
2 bunches cilantro - big stems removed
1/2 cup lime juice
1 1/2 teaspoons red vinegar
1/2 teaspoon cumin powder
3/4 teaspoon salt
1/2 teaspoon black pepper
1/2 teaspoon sugar substitute
3 tablespoons peanut butter
1/2 cup Parmesan cheese
1/2 cup canola oil
1/4 cup olive oil
Instructions
Blend all the dressing ingredients in a food processor or blender until smooth.
Nutrition Information
Yield 6 servings Serving Size 1 serving
Amount Per Serving Unsaturated Fat 0g
This post contains Amazon affiliate links.
Best Salad Recipes
If you like this wonderful chopped Mexican salad recipe be sure to check these other great salads: