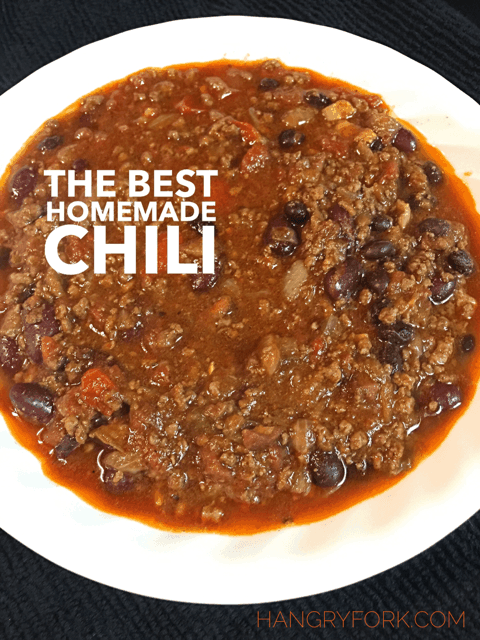 This really is the best homemade chili recipe and I absolutely love this chili recipe! For 20 years we've always used Carroll Shelby's Chili Mix and it's fantastic, but the mix isn't always easy to find. For about the past five years or so, I've been trying to do away with spice mixes (taco season packs, salad dressing packs, etc.) but I was always reluctant to try a "real" chili recipe. I figured why bother? I'm so glad I stumbled upon Pat Neely's chili recipe, because with a few tweaks, it's amazing!
Homemade Chili with Ground Beef?
Bacon, ground beef, onions, bell peppers, tomatoes, and a bunch of spices, make this recipe a real keeper. The original recipe calls for a combo of ground pork and ground beef. I grind our meat in my LEM meat grinder, and I've made this recipe with 50% pork, 50% beef, and I've also made it with 100% beef. Honestly, I really couldn't tell the difference between the two. Since pork is typically cheaper than beef, I've found using half ground pork does save money.
Homemade Chili with Beans
I love beans, but I always thought I preferred my chili without beans…. Until I tried this recipe! I also always thought I didn't like red kidney beans, just the thought of them makes me think of dry mealy big huge red beans, but I've found I really LOVE red kidney beans in this recipe. Simmering the chili for 1.5 hours really transforms the red beans into something quite delicious, and gives the chili deep layers of flavor! I recommend you give this recipe a go, I think you will be pleasantly surprised because this recipe is a keeper!
Homemade Chili Recipe from Scratch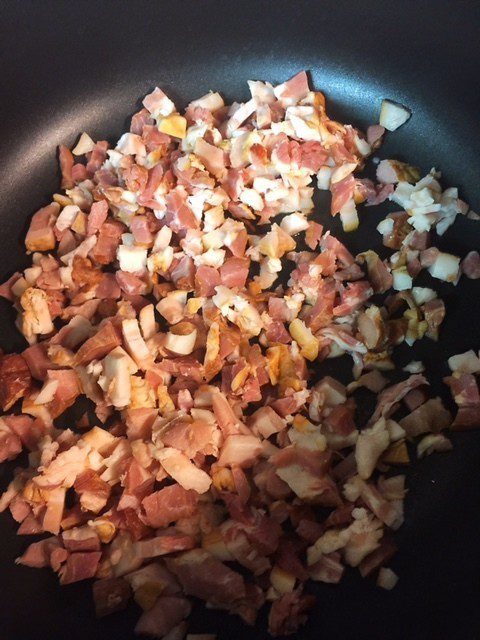 In a large non-stick dutch oven brown diced bacon or bacon ends. The original recipe called for applewood smoked bacon, I've used the applewood smoked bacon and regular bacon, I really couldn't tell the difference, in the end, product.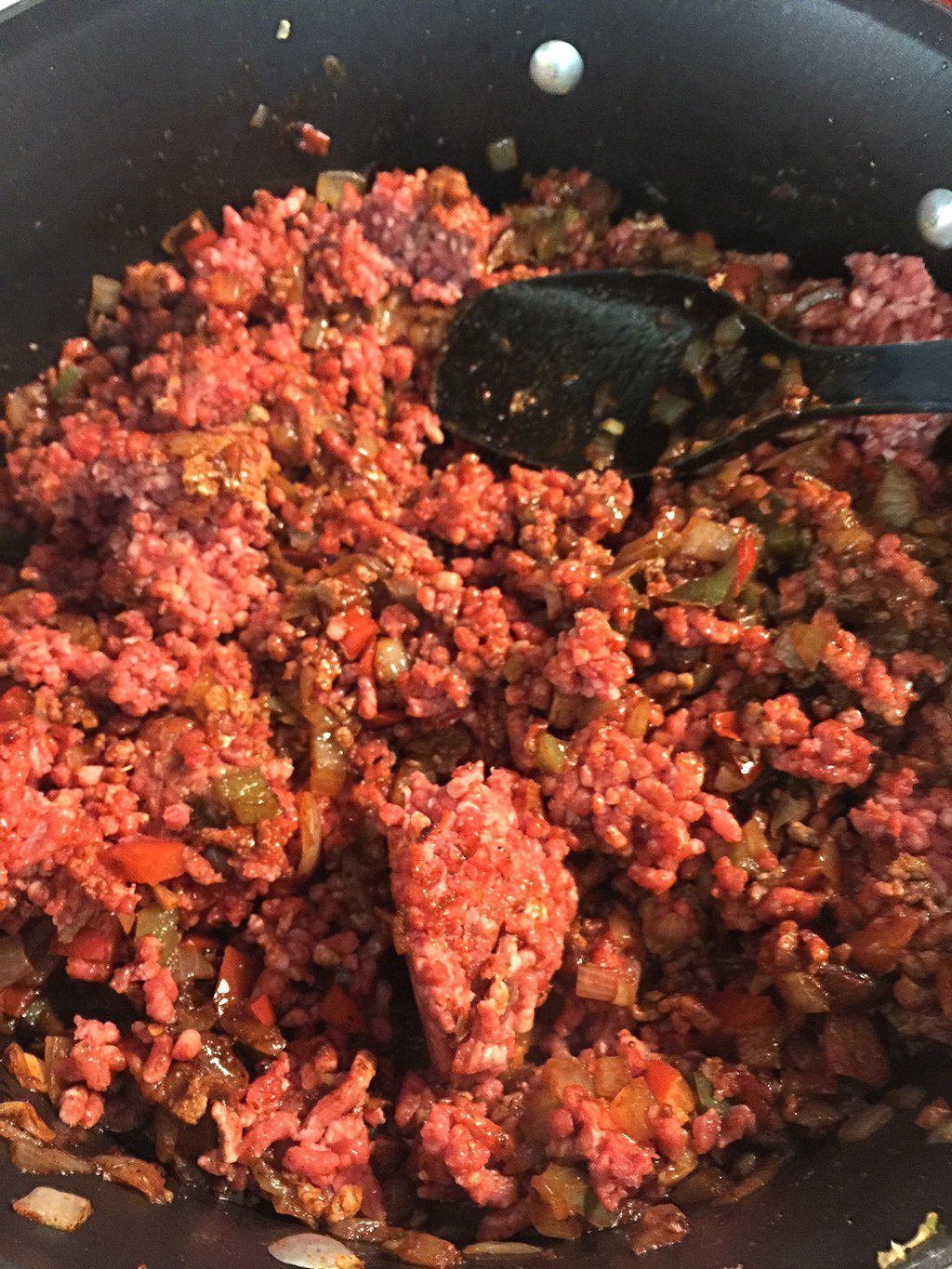 When bacon is almost done, add in chopped onions and bell pepper, and cook until the onions look done. Next add in the minced garlic and spices. Add the raw ground beef to the pot, and cook until no longer pink.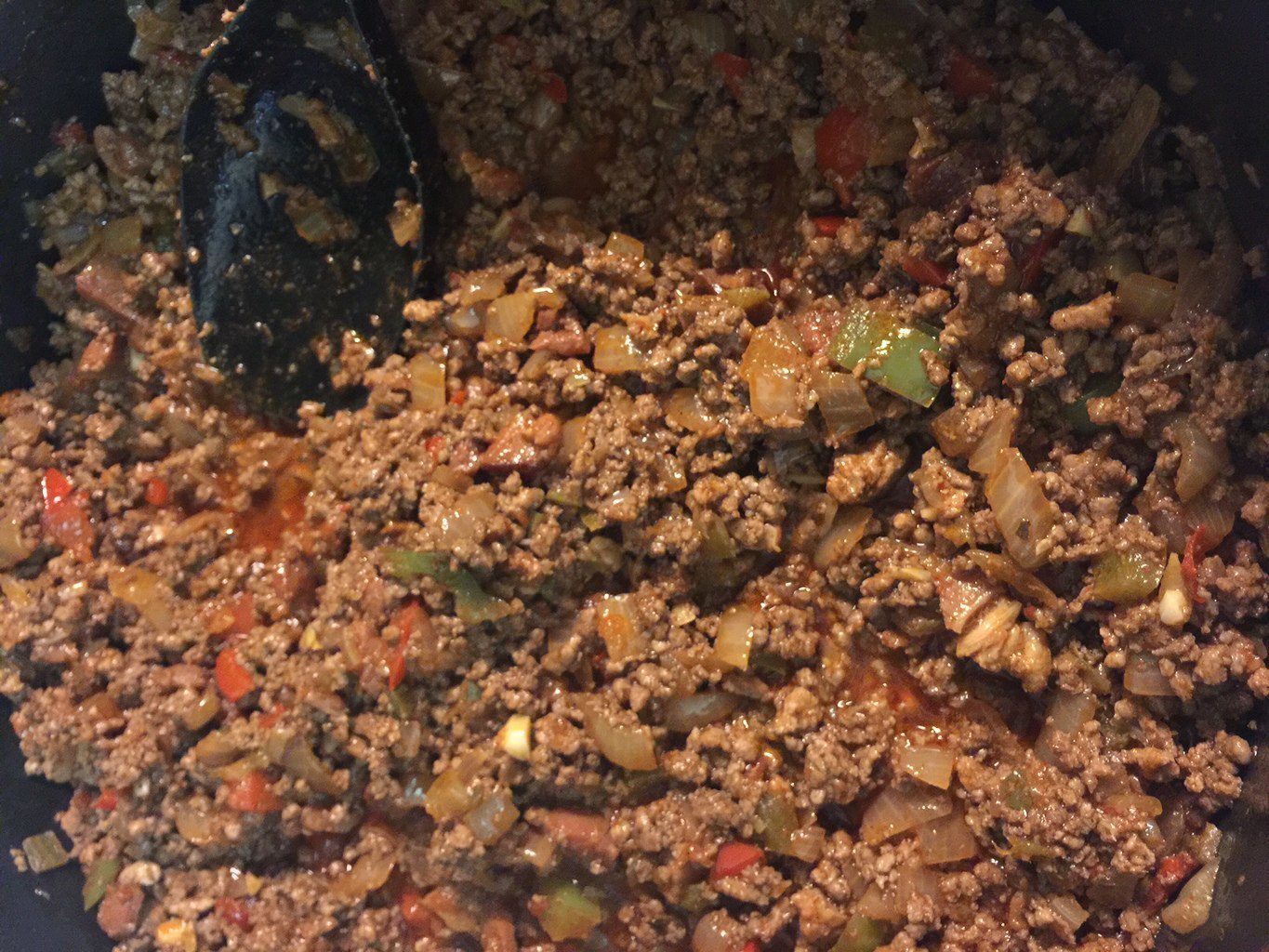 Finally, it's time to add in a can or bottle of beer, crushed tomatoes, diced tomatoes, drained and rinsed red kidney beans, and
black beans
.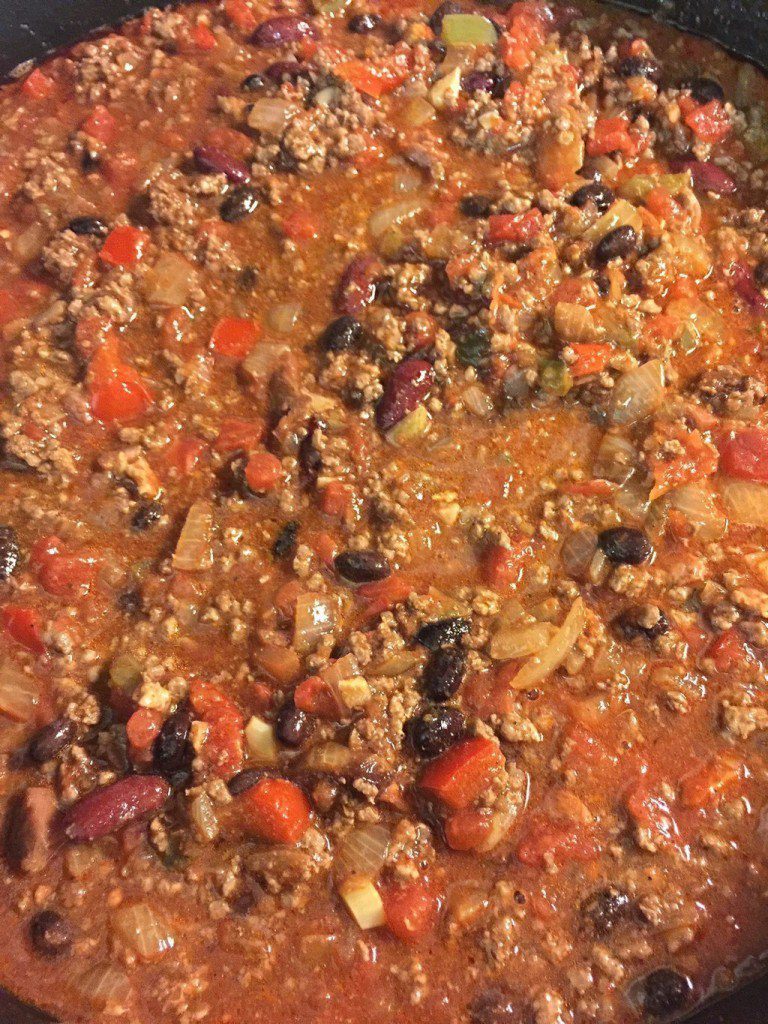 This is what the chili looks like at this point. Now it's time to bring it up to a low simmer, cover, and simmer for 1.5 hours.
While simmering, if your chili needs more water add a little. During the first hour of simmering the chili, I like to stir the chili every 10-15 minutes. For the last half hour of cooking, I'll stir the chili every 8-10 minutes. If you aren't using a non-stick dutch oven, you may need to stir the pot more often.
This is what the chili looks like after simmering for 1.5 hours.
Optional Chili Add-Ins
Shredded Cheese
Minced White Onion
Diced Green Onions
Sour Cream
Crushed Saltine Crackers
Oyster Crackers
Crumbled Corn Bread
The Best Homemade Chili Recipe
Fantastic homemade chili recipe! This recipe makes a lot! If you are cooking for a small family, you may want to half the recipe.
Ingredients
1

pound

raw bacon - cut into small pieces

1

large onion - diced

1

red bell pepper - seeded and diced

1

green bell pepper - seeded and diced

6

cloves

garlic - minced

4.5

tablespoons

chili powder

1.5

tablespoons

ground cumin

1.5

tablespoons

paprika

.5 to 1.5 tablespoons chipolte powder

Use 1.5 tablespoons if you like it spicy

2

teaspoons

dried oregano

2

teaspoons

salt

.5 teaspoon cayenne powder

optional

3

pounds

ground beef

1

can or bottle beer

I use Coors Light

1 - 14

ounce

can black beans

rinsed and drained

1 - 14

ounce

can red kidney beans

rinsed and drained

1 - 24

ounce

can crushed tomatoes

1 - 24

ounce

can diced tomatoes
Instructions
Cook diced bacon over medium heat in a large non-stick dutch oven or pot. When bacon is almost done, add in diced onion and bell peppers and cook until softened.

Add in minced garlic, chili powder, ground cumin, paprika, chipolte powder, dried oregano, salt, and cayenne powder. Cook a minute or two until aromatic.

Add in ground beef to bacon-onion mixture. Cook until ground beef is no longer pink.

Stir in can of beer, rinsed and drained beans, crushed tomatoes with juice, and diced tomatoes with juice.

Cover and simmer on low (for me it's #3) 1.5 hours. Add in a little water, if necessary. The first hour stir the pot every 10-15 minutes, and the last 30 minutes stir the pot every 5-10 minutes. You may need to stir more often depending on your pot and how hot your burner gets.

Taste of salt.
Recipe inspired by Pat Neely's homemade chili recipe.
Be Sure To Check Out These Epic Recipes
Disclosure: This post contains Amazon affiliate links.