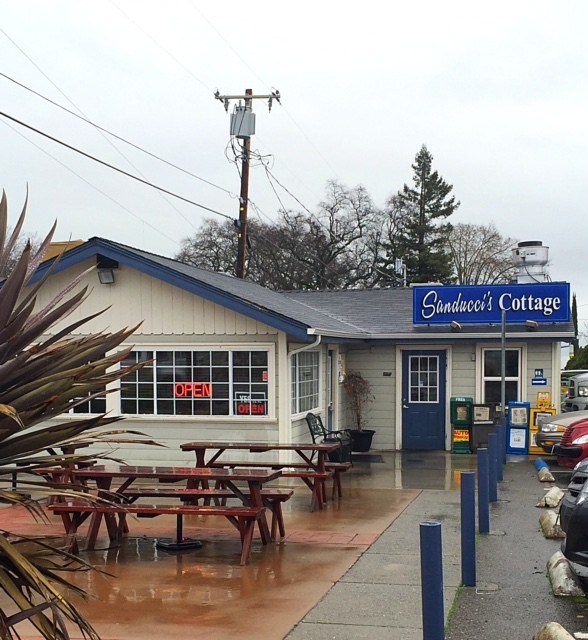 Recently we ate lunch at Sanducci's Cottage in Lakeport, CA. This little dive place has an amazing burger menu! They seriously have too many burgers to choose from. This is just one of the two pages of burgers only. They also serve all the typical breakfast foods.
They are open for breakfast and lunch. Read yelp reviews here.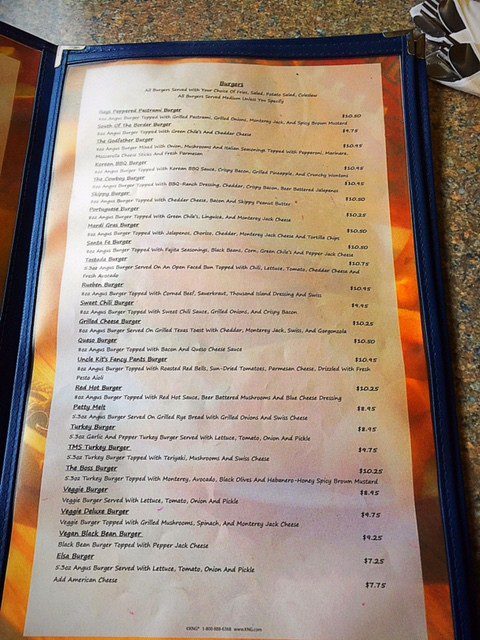 Reuben Burger
My husband has been obsessed with the Reuben burger for months. He thinks about this burger a few times a week and tries to lure me into weekly trips to Lakeport. The burger has a patty, corned beef, sauerkraut, and thousand island dressing.
He had to smash the burger down so it would fit in his mouth.
I had the Chubbs Western burger.
The Chubbs Western burger has a patty, bacon, onion rings, and bbq sauce. The burger also comes with mayonnaise, but I can't stand the stuff so I ordered the burger without mayo. I stole the red onions off my husband's plate. 😀
This post is part of #ThursdayDoors. Click here and go visit more doors from around the world.
Check Out These Great Posts