For the past three days, we've had this little pony visiting us. It belongs to the neighbor kid and I really have no idea if the pony is a boy or a girl, the pony is so low to the ground, I really can't see anything so I'm just going to refer to it as "he" but I'm guessing I should probably be calling it a she? I'm not sure.
Update: The pony is definitely a boy! I found out his name Ruckus. My neighbor called me to apologize for his visit. I told her he's welcome anytime. He's so darn cute and friendly. Now he'll come right up to me if he thinks I have something in my hands.
One of my daughters lured the pony into posing for the picture below with a carrot. Isn't he pretty?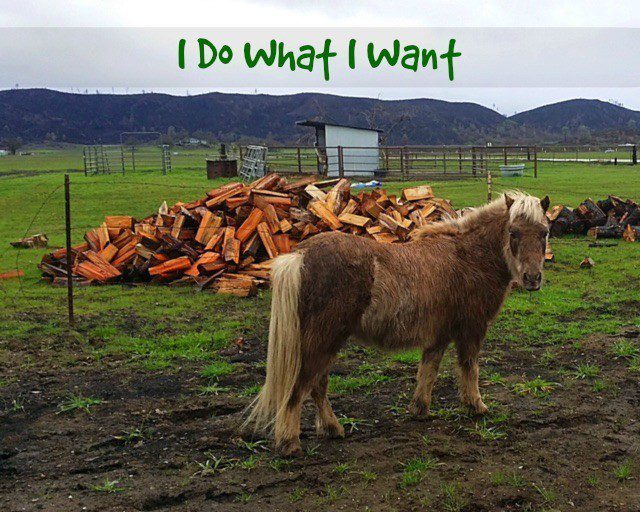 Most wooden fence posts around here were burnt up by the #ValleyFire and our neighbors are having a hard time containing this little guy. He basically does what he wants. He enjoys hanging out with our mini donkey girl and llama. How cute is he?
Whenever I get close to him he takes off. He has the cutest little trot I've ever seen! I wish he'd let me pet him. If he's still visiting tomorrow, I have a small apple for him.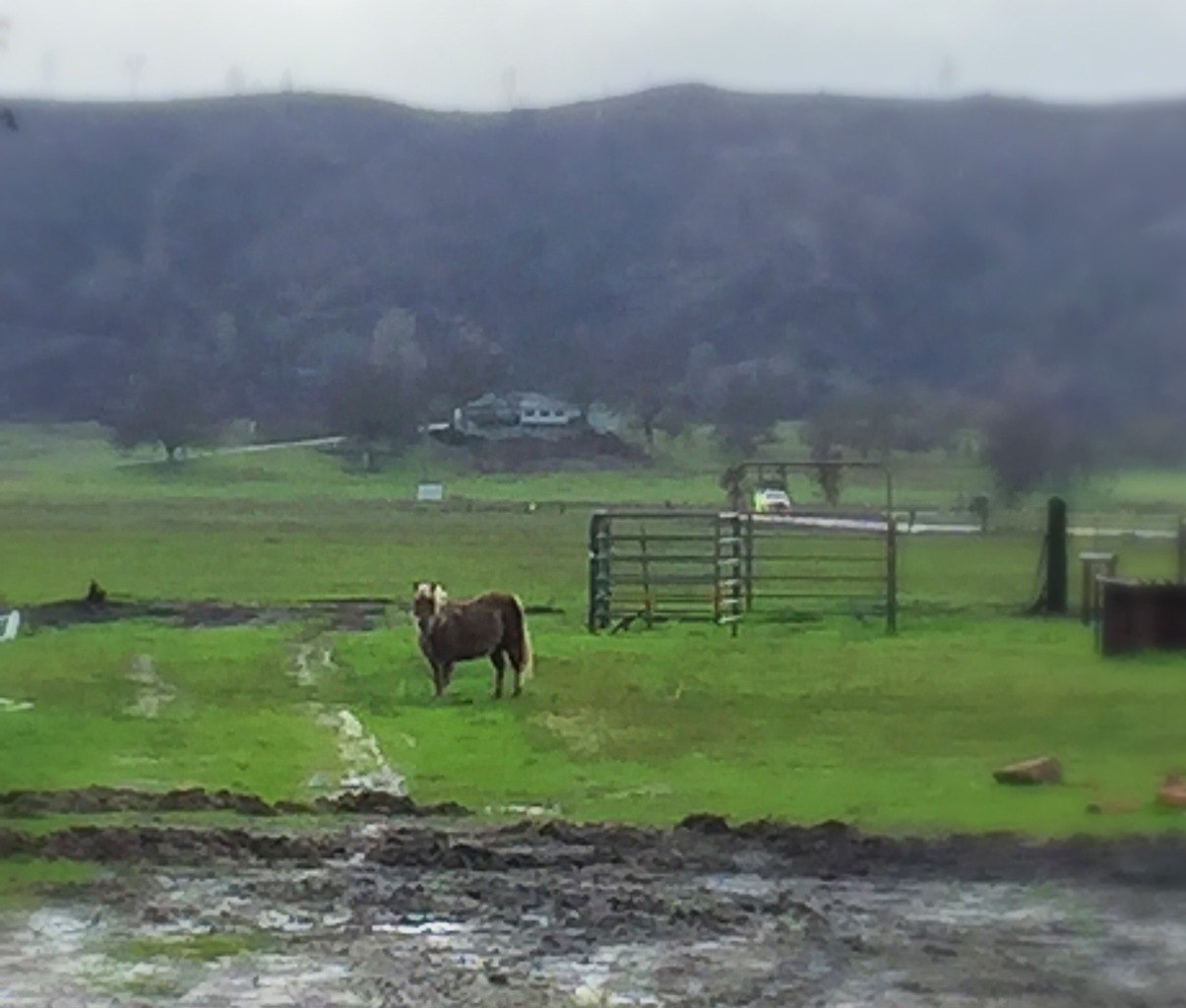 The Little Pony Loves Our Green Grass
[su_quote]The grass is always greener on the other side of the fence.[/su_quote]
I guess this little pony is a firm believer in the saying, "The grass is always greener on the other side of the fence." He really seems to be enjoying our grass, which is identical to the grass at his house. Lol.
Here's another picture of the little pony and our mini donkey, Little Mae, she is in her shelter. They are practically the same size! The pony seems a little fatter, though.
Our neighbor's know the pony is visiting us and don't worry, he has access to a water trough with plenty of fresh water.
My girls are calling our visitor, Li'l Sebastian, after the Parks & Recreation celebrity horse character. Haha. We have no idea what his real name is.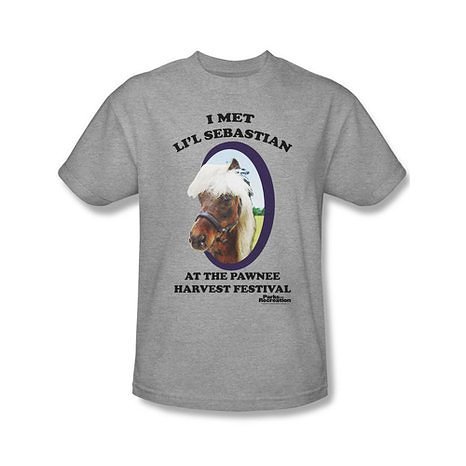 In the video below, I think this is "Little Man" the horse from the Amazon commercial.
This is a HUGE surprise to me, but Sonny and Cher are the original singers of "Little Man' from the Amazon commercial. If you actually listen to the music, you can pick out Cher's vocals.
Disclosure: This post contains Amazon affiliate links.