These keto grilled cheese with ham and bacon "sandwiches" are easy to make and taste amazing. Are you following a low-carb diet but miss grilled cheese sandwiches?

These are keto grilled cheese "sandwiches" without bread. Deli ham takes the place of the bread.

The results are delicious melted cheese and browned ham.

Adding bacon to the sandwich is always a good idea.
Equipment Need to Make Keto Grilled Cheese with Bacon and Ham
Ingredients to Make Keto Grilled Cheese
Mix It Up – Keto Grilled Cheese Options
Make this keto grilled cheese sandwich your own way! The possibilities are endless! Pick one or more items from each column.
Cheese Options
Deli Meat
Options
Optional Addins
Swiss Cheese
Ham
Sliced Tomatoes
Cheddar Cheese
Turkey
Roasted Peppers
American Cheese
Pastrami
Bacon
Pepper Jack Cheese
Roast Chicken
Turkey Bacon
Havarti Cheese
Roast Beef
Baby Spinach Leaves
Mozzarella Slices
Fried Egg
What To Serve With Grilled Cheese Without Bread
How to Make Keto Grilled Cheese With Bacon and Ham
For the best results, deli meats should be sliced thin.
Lay three slices of thinly sliced deli ham in a non stick skillet over medium-high heat.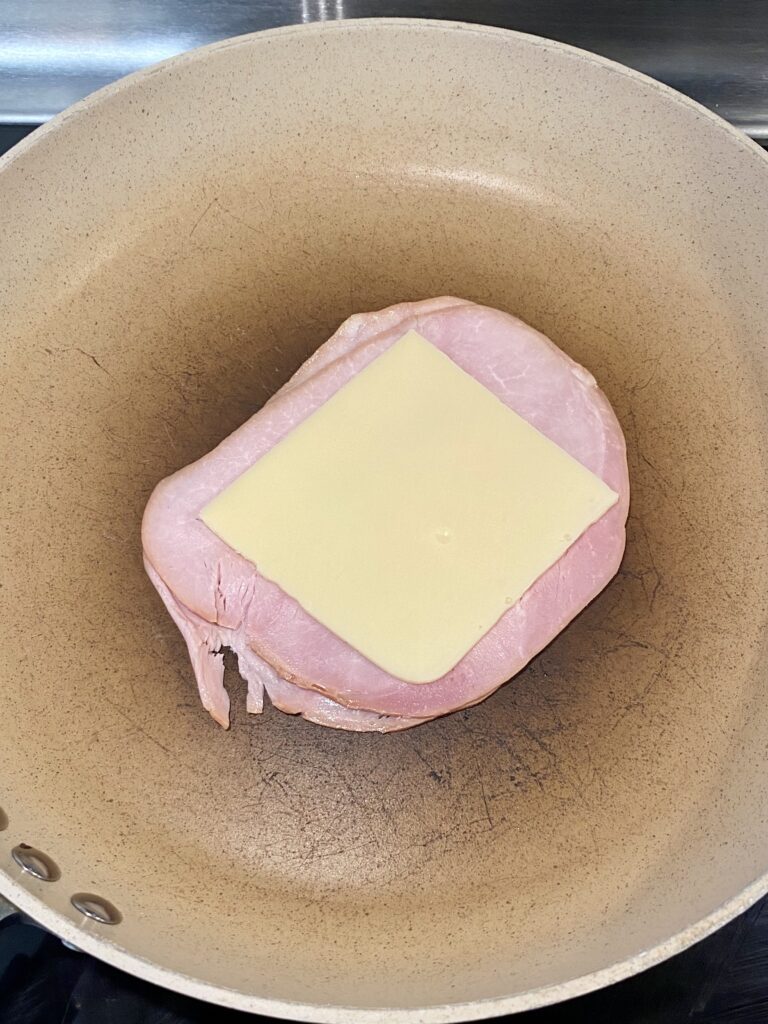 Top ham slices with a slice of your favorite sliced cheese.
Top the cheese with a layer of perfectly cooked bacon.
Top cooked bacon with another layer of cheese. I like to break this cheese up so it melts quicker and locks the bacon in place.
Top the cheese with another three slices of thinly sliced ham.
In the photo above, you can see I made two keto grilled cheese sandwiches.

I made a whole one for my husband and half a grilled cheese for myself.
Before flipping, make sure the cheese has melted a little, this locks the bacon in.

If you are worried about flipping the grilled cheese over and dropping the bacon then make half sandwiches. Halves are a little easier to handle.
Oven Baked Chicken Wing Recipes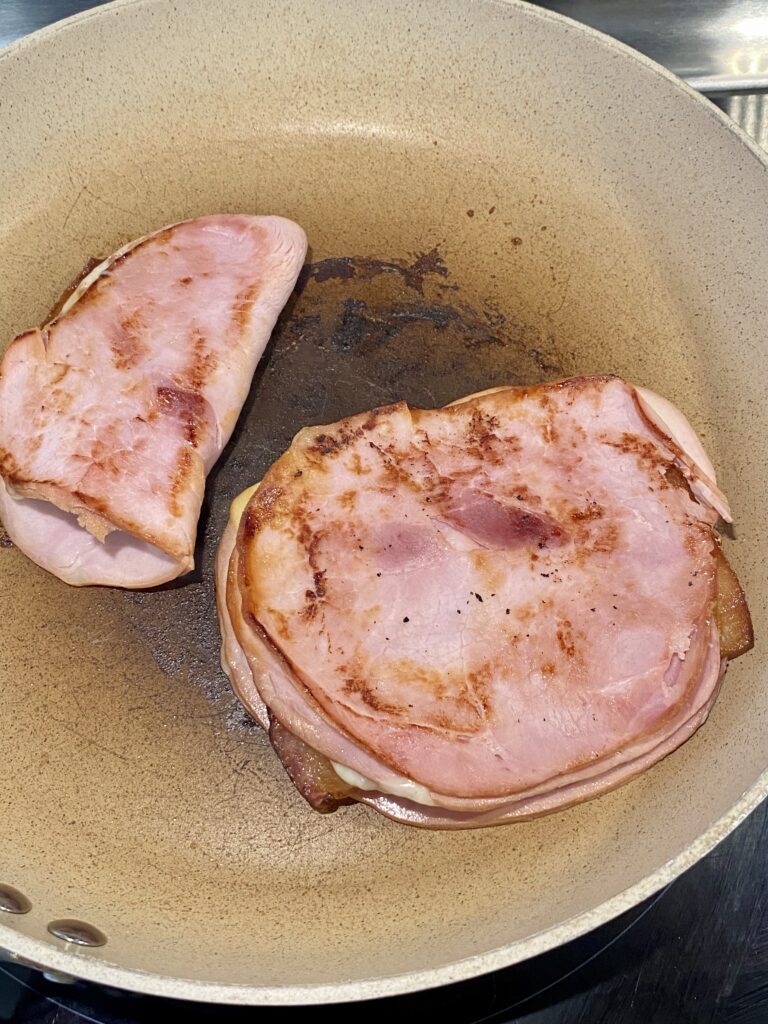 Flip the keto sandwiches over and continue to cook until the cheese has melted and the ham is nice and browned.

You will need to flip them a few times to get the level of browned ham just perfect.
What Should You Do If You Still Want A Keto Grilled Cheese Sandwich With Bread? Make Chaffles
You'll need a Dash mini or family-sized dash waffle maker to make this recipe.
How to Make Grilled Cheese Without Bread?
To make a grilled cheese without bread, use lunch meat for the bread. Put down a few slices of lunch meat in a nonstick skillet. Add cheese and then more slices of lunch meat. Cook until cheese is melted and meat has browned.
What's a Keto Alternative to Grilled Cheese?
Use lunch meat in place of bread. In a skillet layer, lunch meat, sliced cheese and then top lunch meat. Cook over medium-high until cheese has melted and lunch meat has browned. Enjoy!