In 2012, the kids and I tagged along with my husband on one of his business trips from Northern California to Texas and Oklahoma. We all crammed into his work truck and hit the road. I had just two conditions for the trip, we stop and see the Grand Canyon and if we were anywhere near Ringwood Oklahoma, we'd take the time to go find my Great Grandma's old farm house. I remember going to the house at least twice and the last time I went I think I was maybe 17 or 18 years old. All I could really remember about the house was my Great Grandma lived near a church. Ringwood is so tiny (population 508), I knew we'd find it and we did! We also visited the Grand Canyon, which was awesome!
This picture below was taken inside the house back in the late 1980's. That's me with the big 80's hair, along with my mom's father, my brother and my mom.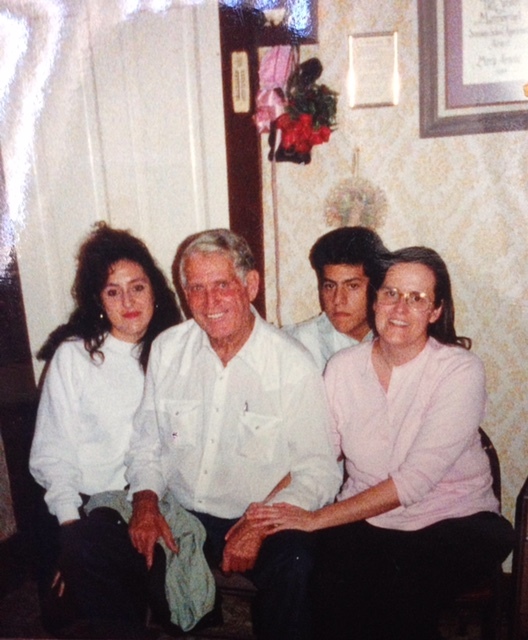 Below is another picture taken inside the old farmhouse. It's my Uncle Larry, my Grandma, Great Grandma, Great Grandpa, me and my brother. I remember this trip, driving out to Oklahoma from California, my brother and I were both so excited because we'd get to go swimming in hotel swimming pools. We both ended up contracting impetigo and didn't get to go swimming.
My Great Grandma's house was originally out on the farm (homestead). She had the house moved from the farm and into the "city" in 1978. My Great Grandparents added onto the house that same year.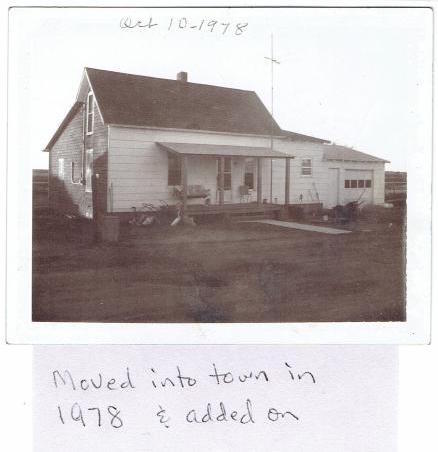 Here's the same house back on the farm in 1950. The pretty lady is my Grandma with my Uncle Larry and my mom.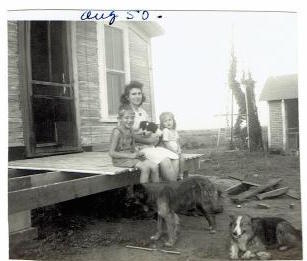 Same farmhouse with my Uncle Larry and my mom in 1949.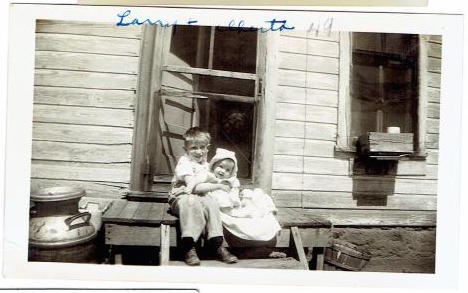 I don't think this is the same house but I could be wrong. This is the house where my Great Grandma grew up in Oklahoma. It's the William Thomas Crites Homestead, "the farm" was part of this homestead.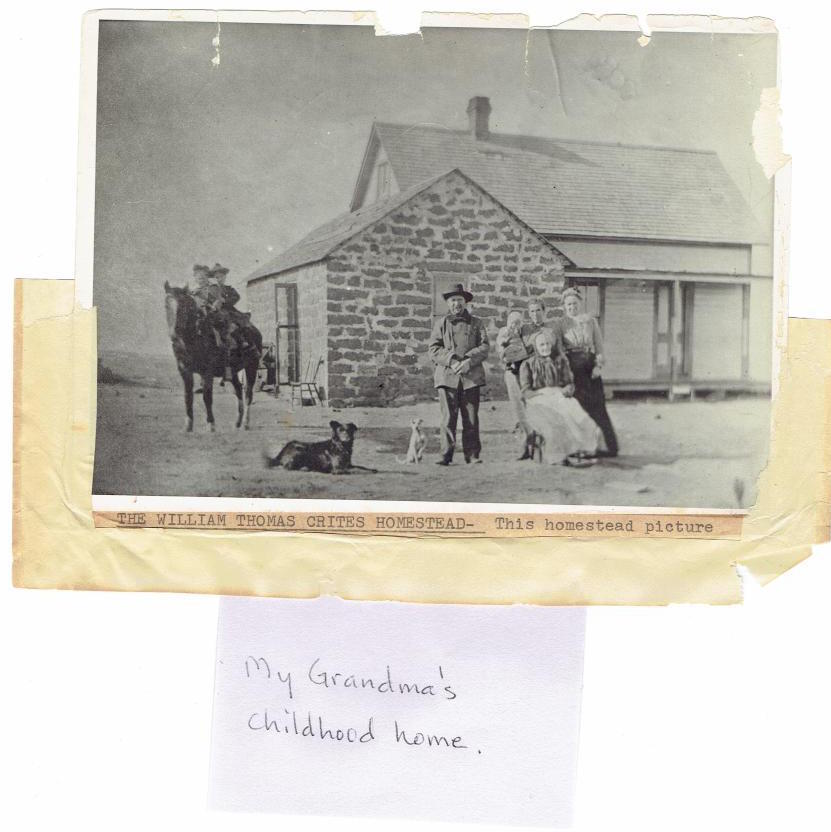 We visited an old Sod House I remember going to when I was a kid. It's near Ringwood, Ok.
We spent the day before driving around checking out drilling rigs, looking at lakes and we even went to Bray, Oklahoma where my husband's family is from.
After finding my Great Grandma's house, we headed back towards Woodward Oklahoma where we had hotel reservations and we experienced some HUGE hail. Like dorks, we stopped to check out the hail. The wind was whipping all around, you can see my daughter's hair was a mess from the wind. My husband doesn't like to listen to the radio so it was off all day (big mistake in tornado country).
When we got back to Woodward, my husband went to check into the hotel. While we were waiting in the hotel's parking lot the tornado sirens started going off. I panicked and asked a man in the parking lot what we were supposed to do, and he said, "Well you got to die sometime." Not a cool thing to say in front of kids!
The hotel suggested we go to the hospital, which didn't make much sense to us, but what did we know?
We went into our room, turned on the news and went online. There were two tornados headed towards Woodward. My husband figured out a safe driving route and we hauled ass to Amarillo Texas. We are big chickens like that.
Sadly, the tornados did hit Woodward and five people died that day.
This post is part of Thursday Doors. Click here and go check out more doors from around the world.